About Us
Hensen Power Technology Co., Limited is one of the fast growing companies in the field of general power machinery, garden and small agricultural machinery. Its manufacturing base is located in Chongqing city, China. With 10 years dedicated in the field, Hensenpower now becomes a professionally well-known brand with absolute advantage in R & D, marketing, and after-sale service. Chongqing is well known for its high quality industry of gasoline engine, gasoline generator, water pumps, power tillers etc. Since the establishment of our company, we aim at providing the world with high quality products at competitive prices. We always use raw materials of higher quality standard with improving processing instead of low quality which could not ensure the benefit of customers. For quality control, in order to ensure the quality of our products, we test each piece of our products before they are released to the market. Meanwhile, a well-educated and organized after-sale service team always provides professional maintenance, technical consultation and technical training.
We are always here looking for dealers from all over the world to cooperate with us for our high performance products at competitive prices.
We are glad to make a company tour, please follow it to know more about us.
This is the gate of one of our factories.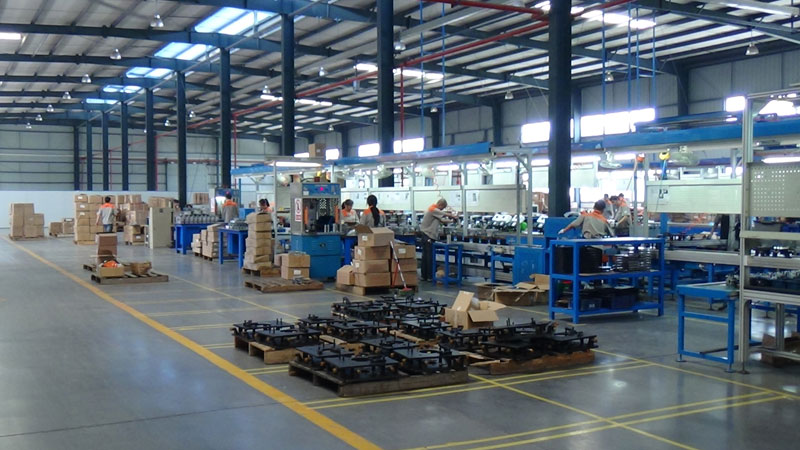 Entering into the production area, you will see we have one production line for engines, water pumps and generators respectively. And about 60 workers on each production line. We could produce 600 to 800 pcs each day. This could ensure on-time delivery as per customers' requiremnet.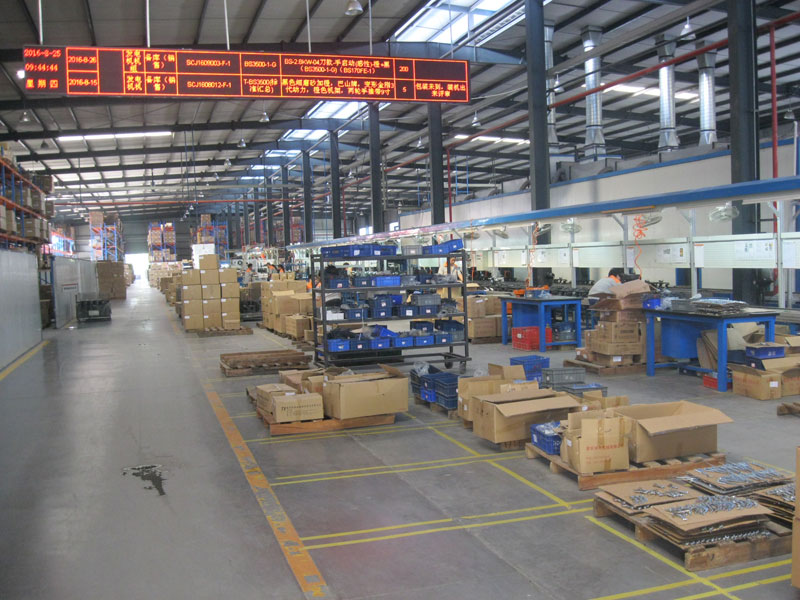 We have a daily production planning system. With this system, our production department is able to plan the production task for each day in advance and all our people know the production status.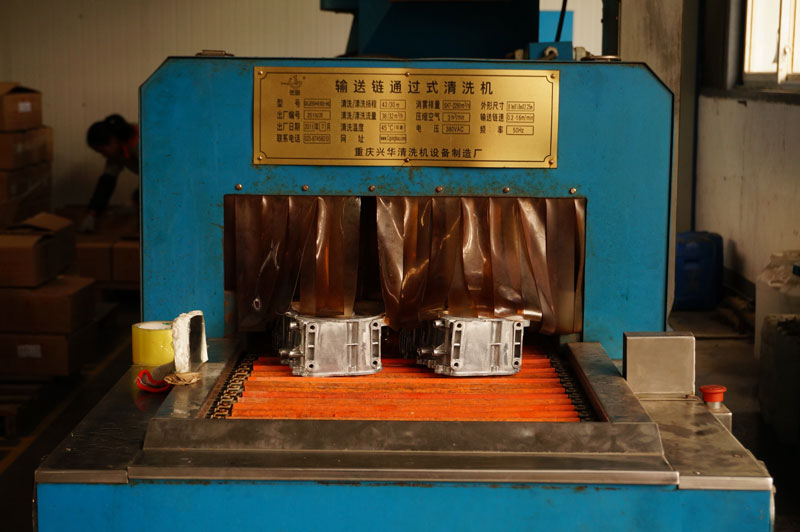 Before production, each crankcase needs to be washed by this high-pressure moisture washer. This could make sure there is no dirty and impurity in the crankcases. The performance of the machine will not be influenced by dirty or impurity.
This is an air tightness tester. In order to be sure each cylinder head does not leak air, we test each piece of cylinder head before they are put into use in production.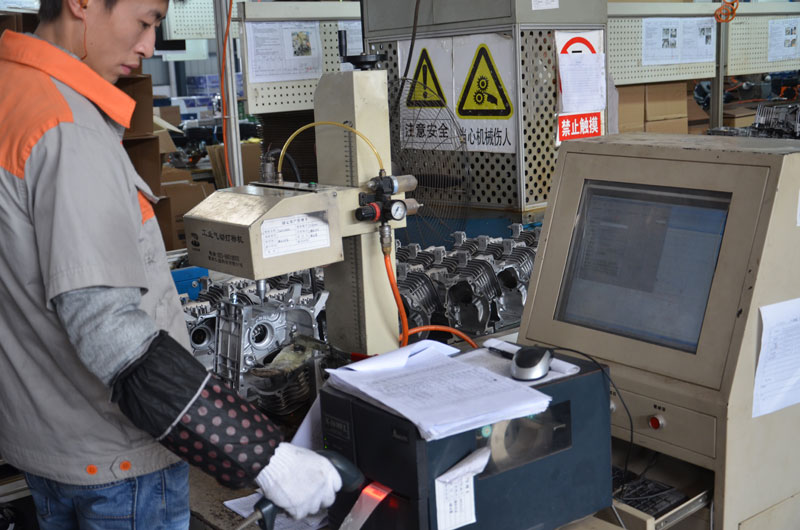 Mark engraving machine is busy with engraving trademarks and engine numbers on the crankcases. This is usally a must step before the crankcases are used for subassembling with cylinder heads.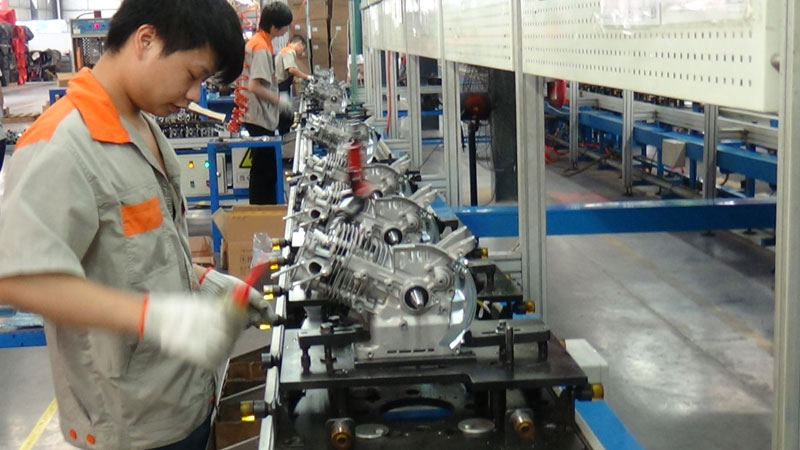 Well trained workers are subassembling cylinder heads and crankcases before they are put on the assembly line.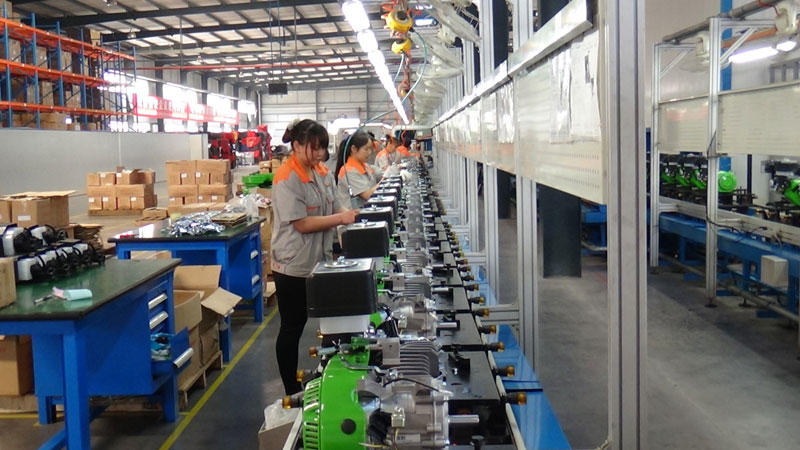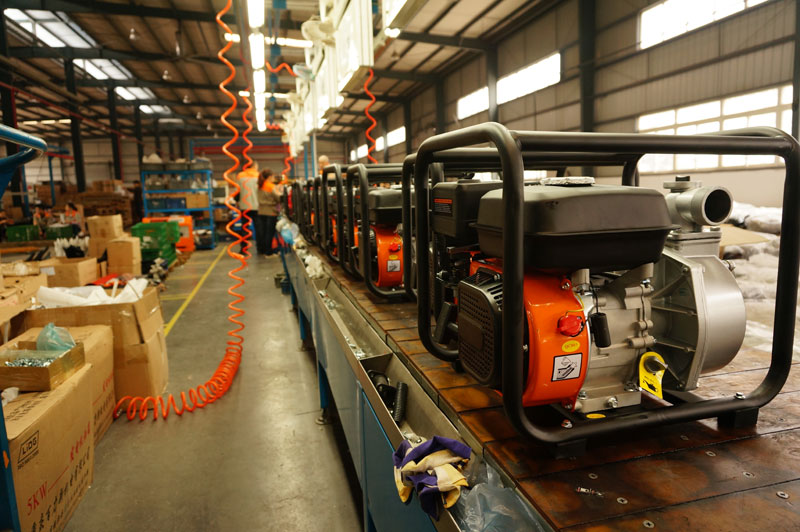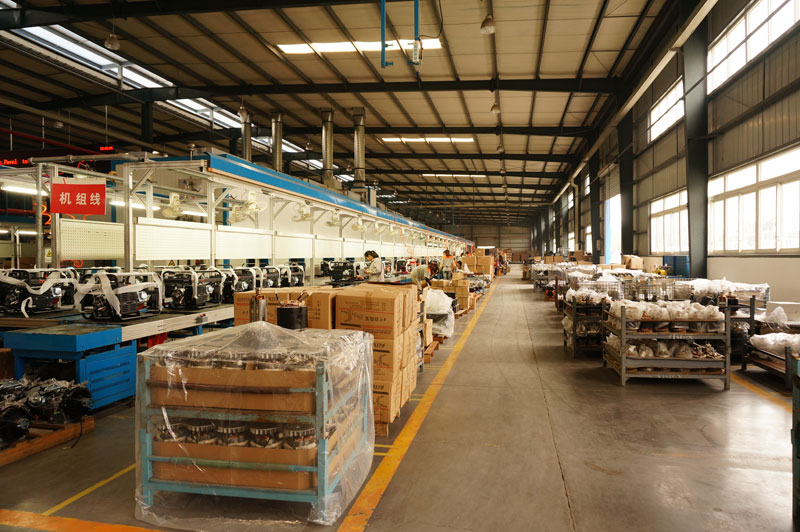 General assembly lines. From the start to the end of the general assembly lines, a complete product will be finished until packing.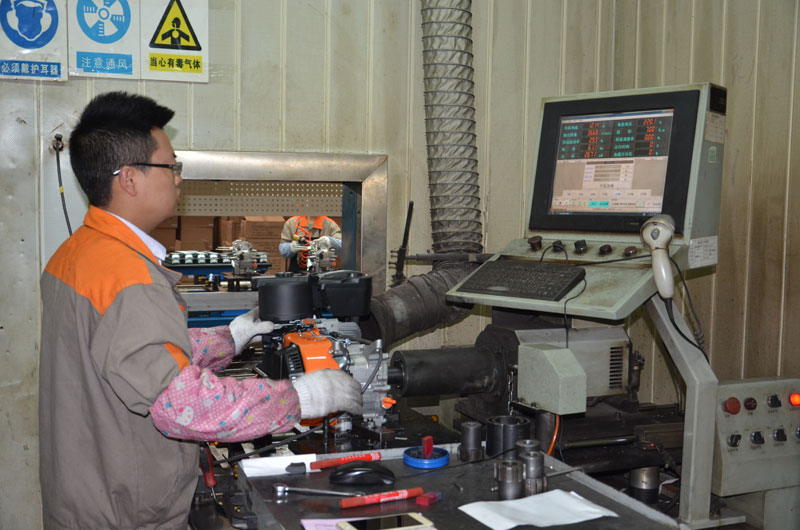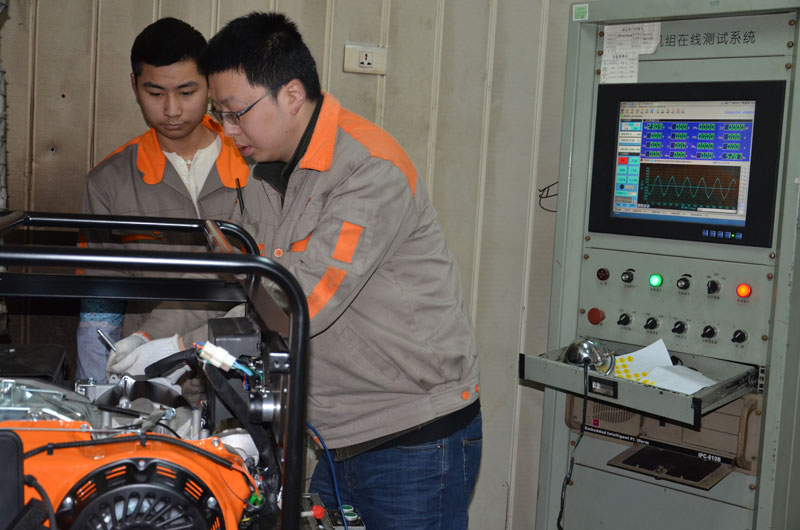 Each piece of our finished products from the production lines will be tested before they are released from our factory to the market. This is to ensure the performance data of each piece could reach the quality control standards, minimizing the percentage of problem products.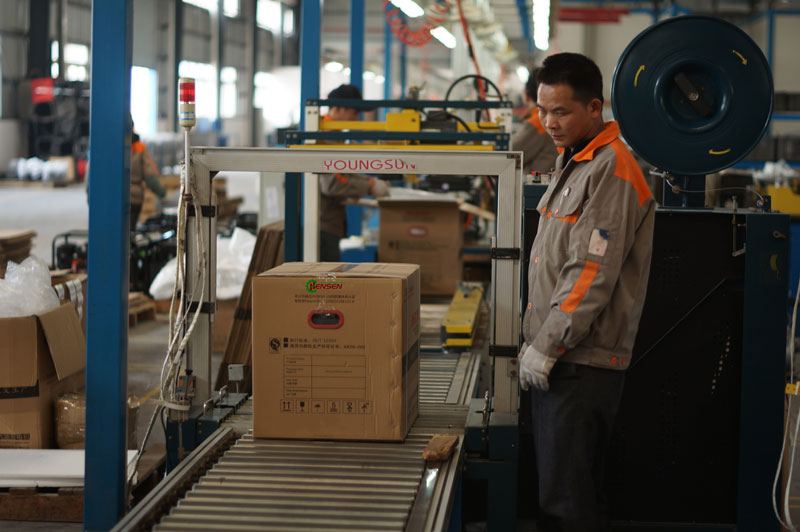 Packing line. After the finished products are tested and marked qualified, we use automatic packing line to pack each carton of our products. Each piece is packed properly with customers' design cartons.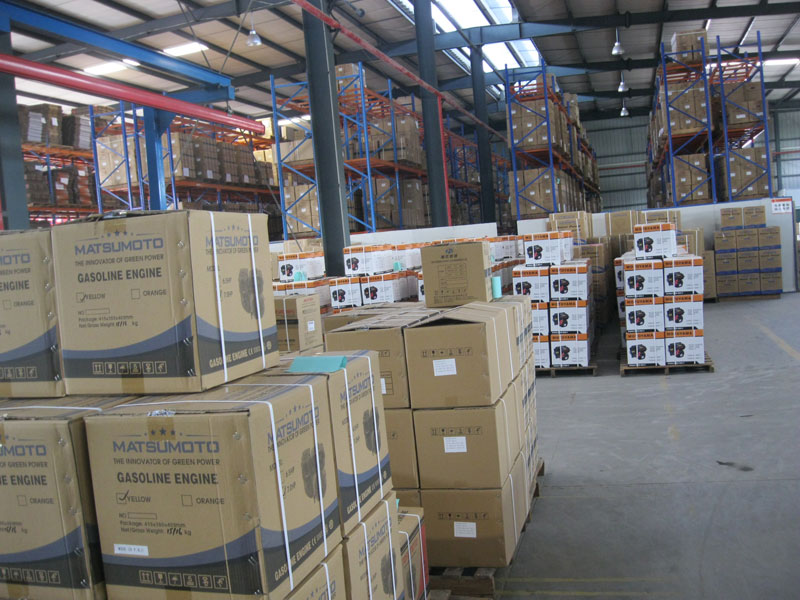 Clean and tidy warehouse. After the products are finished from the production lines and before delivery, the goods will be stored in our warehouse.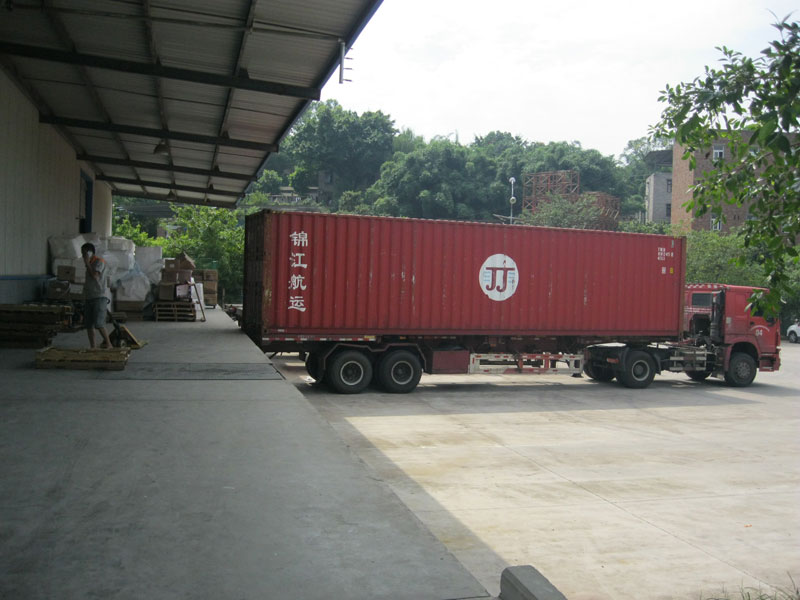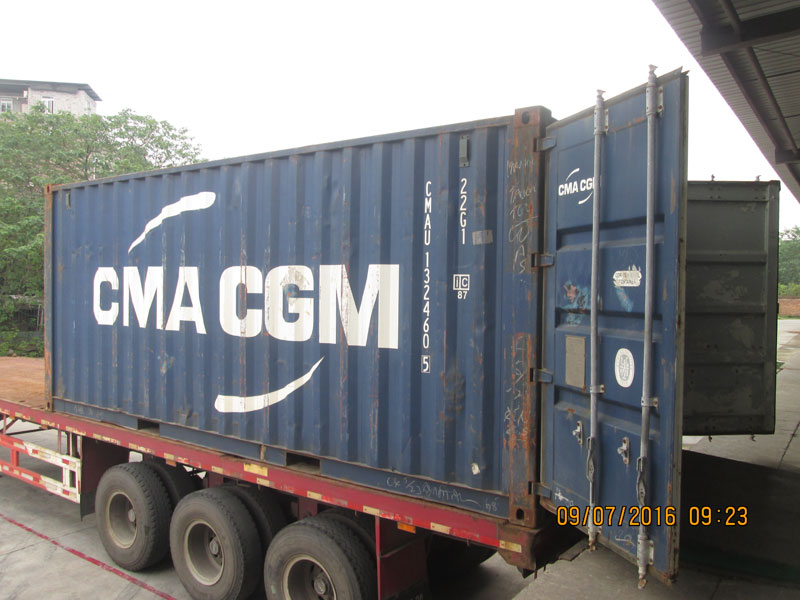 Container loading platform. We have 2 professional container platforms for general power machinery and power tillers respectively. 8 containers 40HQ could be loaded at the same time in order to meet requirements in busy seasons.
That's all for the detailed factory tour. If you want to know more about us, please don't hesitate to contact or visit us. Thank you!